The top 6 tech industry challenges in 2022 (and perhaps beyond)
May 7, 2022
4178 words
20 minutes to read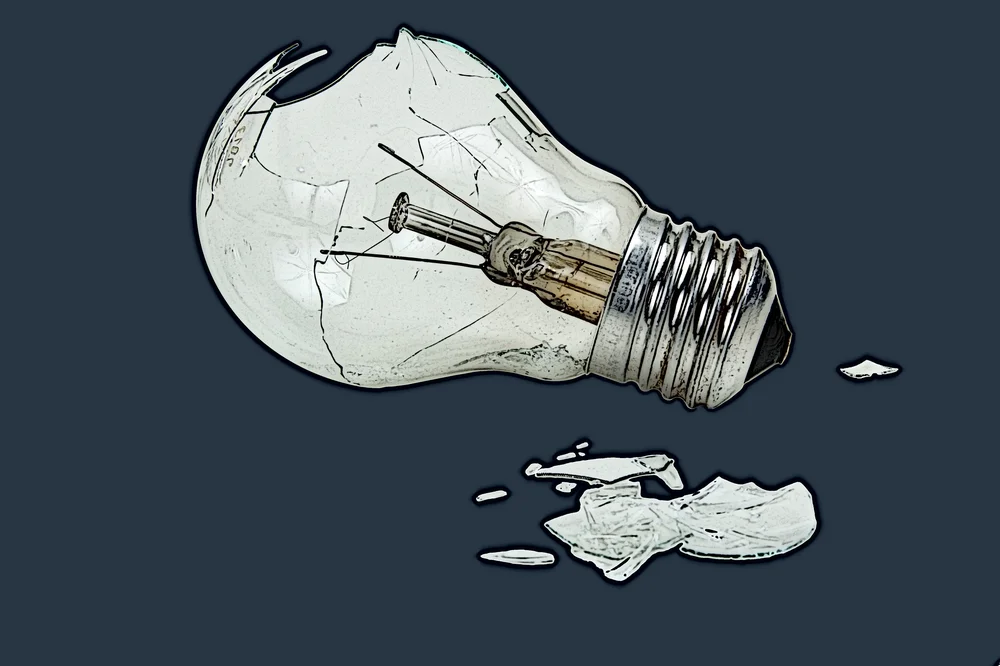 The tech industry these days can be pretty volatile. It can change unexpectedly and rapidly due to technological innovation or social and economic events. The COVID-19 pandemic, as an example, accelerated digital transformation by several years due to the urgent need for remote operations (LaBerge, et al., Oct 5, 2020).
Game-changing events like this come and go, and businesses need to be flexible enough to adapt to them quickly. Businesses that do not manage to learn from their environments are doomed to failure.
The last few years have been quite challenging for the tech industry as organizations worldwide had to rethink how they do business to respond to new industry realities and threats. While the most difficult days are perhaps in the past, there are still things that businesses need to support.
Below, we will look at the top 6 challenges for tech businesses in 2022 and possibly well after 2022. To hopefully help enterprises to better prepare for the future, we will also provide general advice for each of the listed challenges.
The top 6 challenges in the tech industry in 2022
1. Talent shortages and skill gaps

Perhaps the biggest challenge for businesses in the near future is the tech talent deficit. Talent shortages have affected many industries, with 69% of employers worldwide struggling to fill positions in 2021, versus 31% in 2010 (ManpowerGroup, 2021).
Tech firms can't find enough IT workers to continue delivering business value, like developers and data scientists (Leprince-Ringuet, Sep 13, 2021). Furthermore, according to Gartner, IT executives consider talent shortages the most significant adoption barrier for 64% of emerging technologies versus just 4% in 2020 (Rimol, Sep 13, 2021).
We don't know precisely why the talent shortages have gotten so severe in the last few years. Possible reasons include the following (Castrillon, Sep 22, 2021):
Baby Boomers (people born between 1946 and 1964) are retiring at increased rates, and there is not enough young talent to replace them (Fry, Nov 9, 2020).
Employees have become more demanding, requiring more flexibility (EY Americas, May 12, 2021) in working hours and location, safer work environments (JLL, 2022), and a better work-life balance (ManpowerGroup, 2021).
Many IT/tech workers are dissatisfied with their jobs. According to a September 2021 report by TalentLMS and Workable, 72% of surveyed IT/tech workers were considering quitting their jobs in the next 12 months (TalentLMS, Sep 10-12, 2021). For comparison, the same figure for the overall US workforce was 55%. The top reasons for leaving among IT/tech professionals were limited career progression (41%), limited flexibility in working hours (40%), and toxic work environments (39%).
Another factor in talent shortages could be that employers are looking for the wrong things in candidates. Technology recruiters typically emphasize the technical elements of the roles they are hiring for and pay less attention to factors that candidates value more highly, like flexible working hours or job stability (Hughes, Feb 23, 2022).
"The combination of the advent of new tech and the "Great Resignation" has made current upskilling strategies questionable. Resource skilling in the light of rapid innovation has been challenging. We need more than an annual workshop to fuel continuous learning and transformation. It's time for every CIO to plan their learning and development investments and bring on a chief of learning to ensure optimal utilization of those funds."

–Prasanna Singaraju, Qentelli
What businesses can do to dampen the effect of talent shortages
The current talent shortages appear to have two major components:
First, less talent is available for hire than the tech industry needs.
Second, businesses do not offer attractive benefits to available talent.
We do not know which of these two plays a more prominent role. Still, businesses can and should take steps to lessen the effects of the talent shortages, including these two:
Businesses can start paying more attention to the changing demands of tech employees. Among other things, enterprises can rethink their office workspaces to make them safer and more friendly, and they can also give more flexibility to their employees.
Businesses can focus on operational efficiency to achieve better results without changing the size of their staff. By automating specific processes and improving communication between teams, businesses can reduce the strain on their employees and redistribute them to more important roles.
2. Data protection and cybersecurity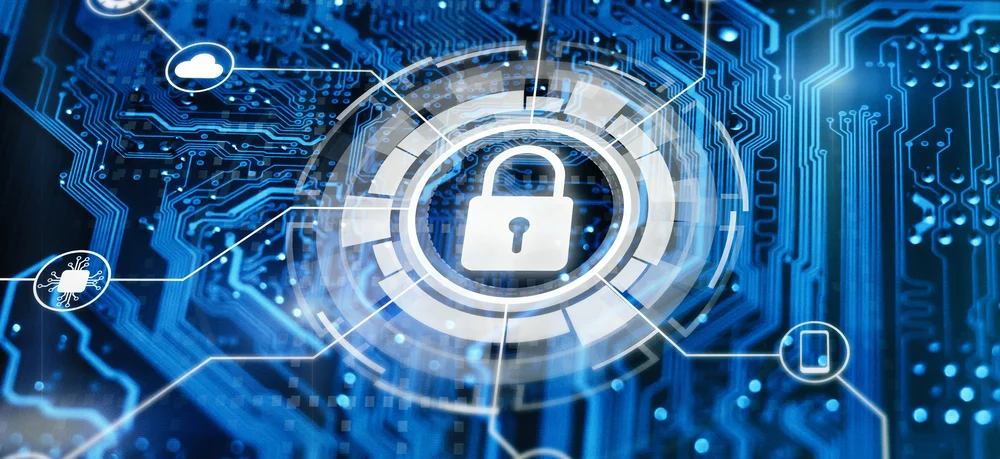 2021 was a landmark year for cyber threats, with several worrying trends identified by cybersecurity firms. Technology company Acronis, as an example, pointed out the two key cyberthreats and trends of 2021 in the Acronis Cyberthreats Report 2022 (Kostos, Dec. 7, 2021):
Ransomware was at its all-time high, with old ransomware gangs, like REvil, proliferating and earning tens of millions in ransom payments. Many new ransomware gangs have also appeared, among whom Hive is especially noteworthy. In November 2021, the media reported that Hive had attacked MediaMarkt – the largest consumer electronics retailer in Europe (Abrams, Nov 8, 2021). Hive demanded a $240 million ransom amount from MediaMarkt for a decryptor for the compromised files.
Phishing and malicious emails were the main infection vectors for hacker attacks. In fact, their incidence appears to have spiked in late 2021. In October 2021 alone, Acronis CPOCs (Cyber Protection Operation Centers) blocked about 376,000 phishing and malicious URLs – more than twice as much as in Q3 2021. Acronis also points out that while 58% of IT administrators rank phishing as the top threat, only 20% prioritize URL filtering solutions in their IT security stacks (Kostos, Oct 19, 2021).
Things promise to get even nastier in 2022. The critical threats that businesses should watch out for include the following, according to Acronis and several other sources:
Ransomware will likely become even more widespread and dangerous. Hackers may start targeting larger organizations with over $100 million in annual revenues. Ransomware-as-a-Service (RaaS) – where hackers develop and lease ransomware to others for a fee – might also become more popular (Osborne, Dec 22, 2021).
Cryptocurrency owners might become a significant target for hackers. In 2021, hackers stole over $4 billion in cryptocurrency, which could be beaten in 2022 (Prathap, Dec 29, 2021). By early April 2022, hackers had already stolen about $1.22 billion in crypto from investors (Hollerith, Apr 4, 2022). One of the most significant attacks in the first half of 2022 was the theft of $625 million worth of assets from the players and owners of Axie Infinity – a game whose economy is built on blockchain (Ingram & Abbruzzese, Mar 29, 2022).
Supply chain attacks might become a new hacker favorite. These attacks can be hazardous because cyber incidents in water treatment systems, hospitals, and manufacturing firms can cripple entire countries. The Colonial Pipeline ransomware attack that led to fuel shortages across the US East Coast is a prominent example of a supply chain attack in 2021 (Turton & Mehrotra, Jun 4, 2021).
Phishing will likely remain a vital attack vector for hackers. Thanks to automation and personalized information, Acronis expects that phishing emails will become more effective.
"As we adopt remote working models, we should never assume that cybersecurity is completely foolproof. Cybersecurity should be managed the same way as the product development lifecycle: It is never finished, and it needs constant iterations. Cybercriminals are using sophisticated ways to attack that are hard to detect. They are always changing and evolving, so security controls need to do the same."

– Roman Taranov, Ruby Labs
What businesses can do to combat cyberthreats
Businesses should consider protecting corporate assets by:
Focusing on ransomware prevention and response (CISA, Sep 2020). Prevention includes creating frequent and reliable backups of corporate data, developing cyber incident response plans, and improving the overall security of corporate networks. Response consists of the detection and isolation of threats and the identification of affected systems.
Focusing on adding clarity and transparency to their supply chains. Businesses should closely collaborate with their key suppliers to understand their capabilities and weaknesses. Following "zero trust" and keeping software up-to-date can also go a long way toward securing a business supply chain. Enterprises can use the National Institute of Standards and Technology (NIST) Cyber Supply Chain Risk Management (C-SCRM) framework to add clarity to supply chain security (CISA, Apr 2021).
Focusing on preventing phishing attacks. Phishing attacks can serve as an attack vector for a wide array of cyberthreats, starting from ransomware attacks and ending with cryptocurrency theft. Most importantly, the prevention of phishing attacks depends on employee cybersecurity awareness, which we will cover in the next point.
3. Employee cybersecurity awareness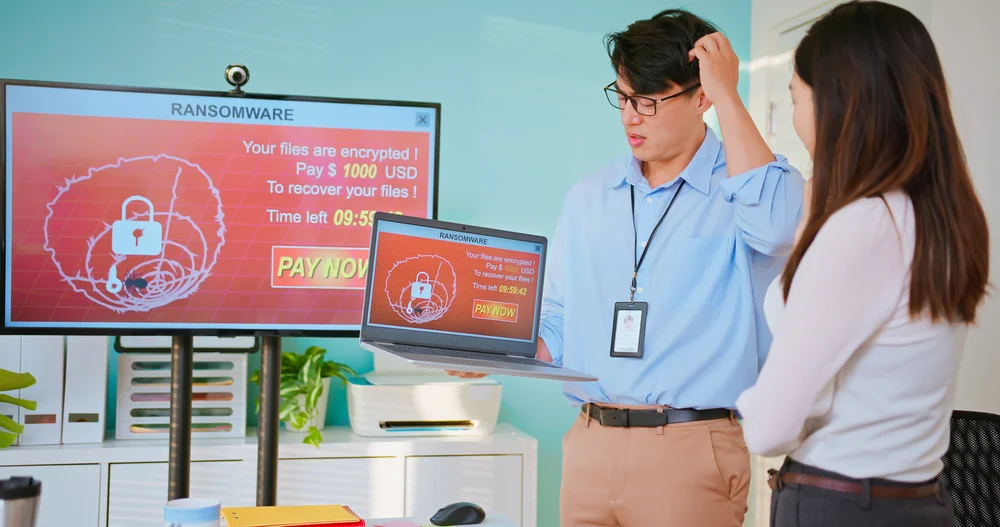 Employee awareness training is a critical component in the prevention of cyberattacks. As many as 85% of data breaches are caused by human error, according to the cybersecurity firm Tessian's Psychology of Human Error 2022 report (Tessian, 2022).
According to Tessian, 25% of surveyed employees admitted clicking on a phishing email at work. Top reasons for falling for a phishing scam included being distracted (45%), convincingly crafted phishing emails (43%), and emails that appeared to be from a senior executive within the organization (41%). Tessian (2020) also stated that 48% of employees working from home are less likely to follow safe data practices.
"As more technology professionals devote more time to mentoring, they will sow the seeds of a future workforce capable of using Internet connections to change the world."

—Tae Yoo, Senior Vice President of Corporate Affairs at Cisco Systems Inc.
With all that in mind, human error is the primary ingredient in data breaches, though it is obviously not the only factor. Still, businesses should start paying more attention to their employees' adherence to internal security policies.
What businesses can do to increase cybersecurity awareness
Cybersecurity awareness training is the primary method for establishing internal compliance and security. At a high level, cybersecurity awareness training can teach employees to (Imam, Sep 24, 2020):
Recognize suspicious or spoofed domains.
Distrust unsolicited emails.
Be wary of files on websites, in emails, and elsewhere online.
Always check with their leadership before initiating financial transactions.
Use anti-malware software and keep it up-to-date.
Use strong passwords and MFA (multi-factor authentication).
Never plug untrusted removable media into a work device.
Follow security best practices at the office and when working from home.
4. Digital transformation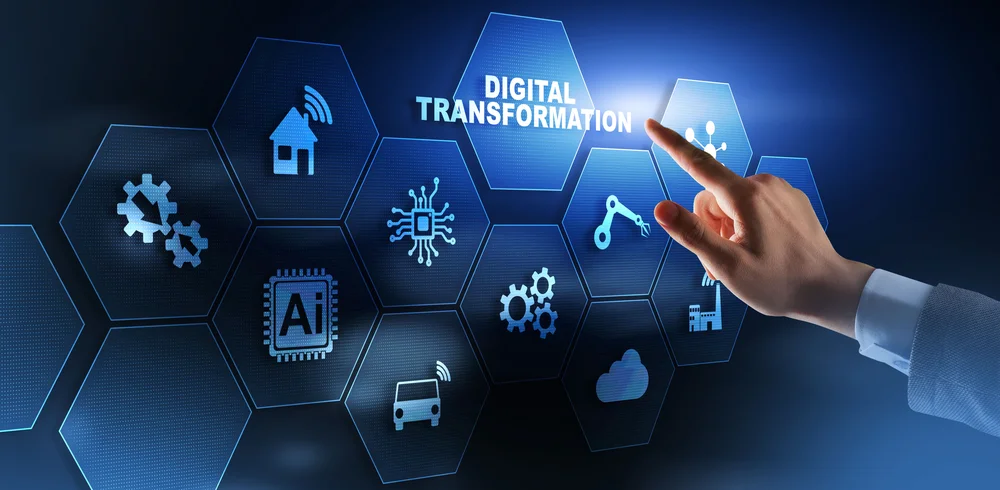 The 2022 Connectivity Benchmark Report from MuleSoft (2020) found that 72% of organizations' customer interactions are now digital (Afshar, Feb 16, 2022). At the same time, 70% of organizations struggle to provide seamless experiences to their customers across their communication channels. MuleSoft also estimates that, on average, businesses can lose $7 million in annual revenue if they fail to complete digital transformation initiatives.
With that in mind, commencing digital transformation is a must for enterprises that haven't already done so in 2022. Digital transformation is the key to successfully managing increasingly digitalized customer interactions.
Digital transformation is easier said than done, however. As many as 73% of enterprises fail to realize sustained returns on their digital transformation investments, and 78% fail to scale and achieve the desired returns on their digital investments (Everest Group, Aug 6, 2018).
The reasons for failure vary and include the lack of digital savviness among executive sponsors and internal resistance to change due to poor organizational culture (Aggarwal, Feb 11, 2021). Besides, as we've covered recently, complexity and years of inefficient processes layered on top of one another can significantly complicate digital transformation. Demolishing and rebuilding old processes to make them digital-ready is no easy feat.
"Our role as business leaders is to understand the strategic implications of digital transformation, lead the way forward and implement our vision for the future of our businesses and their contribution to the communities we support through our activities."

– António Belo Santos, founder Swissurance Limited.
What businesses can do to start digital transformation
Step-by-step transformation is the key to success for overburdened, inefficient businesses. Corporations should identify the most fundamental processes and begin digital transformation with them. For many companies, simplifying and adding clarity to their supply chains is a great place to start. Then, based on their experience with a single process, businesses can expand digital transformation to other workflows and departments.
As far as digitalization is concerned, organizations can also learn a lot from digitally native brands – businesses that have been born in the digital age and heavily use technology in their operations.
Unlike many "traditional businesses," digital natives:
Have an organizational culture that supports continuous learning and growth.
Value mindset over skillset. More precisely, digital natives attach more weight to an employee's future potential than their current technical abilities.
Pay meticulous attention to customer feedback, both positive and negative.
Emphasize novelty and disruptive innovation.
Although digitally native businesses are often unsuccessful, natives who manage to survive for long enjoy their customers' immense trust and loyalty. This outcome can be attributed to the customer-centrism of digital natives and their attention to feedback.
With digital transformation, non-digitally native businesses might also be able to achieve native-level performance in some areas, but only if they execute processes correctly.
5. Consumer data privacy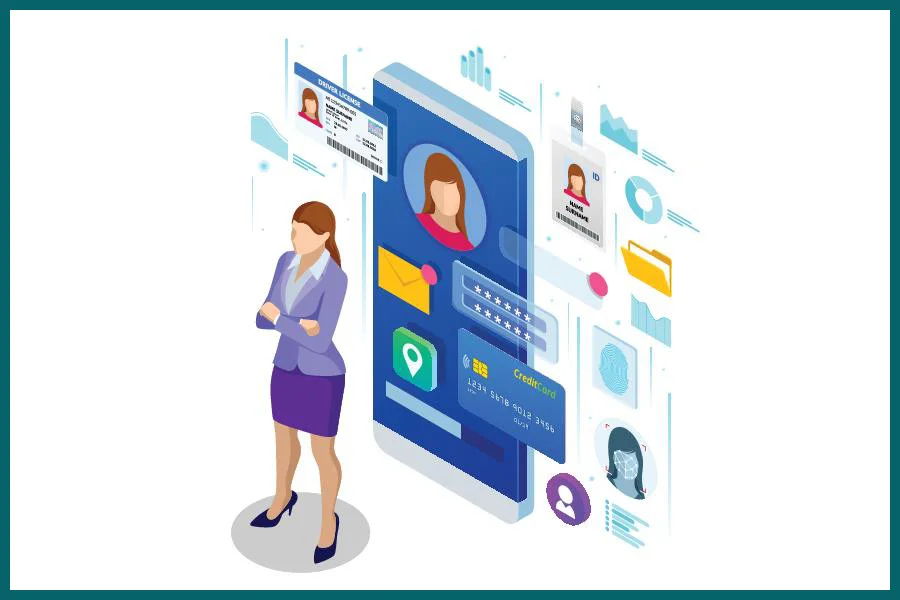 Data is a critical driver of growth for modern businesses (Böringer, et al., Jan 18, 2022). Without customer data, companies would not be able to identify issues in their services or provide highly personalized product recommendations. However, the added insight into customer needs comes at a cost.
Data privacy is an increasing concern for the customers of tech companies. Six in ten US adults think that they are b­­eing tracked by companies or the government. Over 80% of the adults feel that they lack control over the collected personal data (Auxier, et al., Nov 15, 2019). 72% of Americans are "very concerned" or "extremely concerned" about their privacy as well (Anonymous, Feb 10, 2021).
"We simply must enact a national uniform consumer data privacy law, …With no federal standard, states are going at this on their own. While this is advancing the conversation, we need federal legislation that provides a national standard of protection no matter what state you're in. A patchwork of state laws won't work in our digital world, it will be incredibly complex for businesses, especially small businesses, and it won't help us in negotiating a new framework for trans-Atlantic data flows."

– U.S. Rep. Suzan DelBene, D-Wash., Keynote Address at Brookings Institution Conference
Concomitantly, even though privacy is a big issue for companies and their customers, it is not ­­black-and-white. Some forms of data collection are more acceptable to Americans than others. They are more accepting of the government collecting data to assess terrorist threats, but they predominantly disapprove of social media companies monitoring their posts to detect signs of depression.
Levels of trust can vary between industries as well. According to a survey by management consulting firm McKinsey & Company, consumers trust healthcare and financial service providers the most, while companies in areas like media and entertainment exhibit shallow trust levels (Anant, et al., Apr 27, 2020).
What businesses can do to maintain customer trust
In the end, no matter what sort of customer data businesses are dealing with, they can start handling data more responsibly to gain the trust of their customers. The survey by McKinsey & Company that we linked earlier suggests that customers trust companies that do the following:
Ask only for information that is relevant to their products or services.
React quickly to data breaches.
Only ask for a minimum amount of personal information.
Proactively report data breaches.
Do not collect passive data (like clicks or browsing history).
Do not use tracking cookies.
Promote privacy for their products and services.
With that in mind, responsible collection and customer data are the foundation for customer trust. The rationale for collecting data should be sensible, and businesses should handle customer data with care.
6. Misuse of artificial intelligence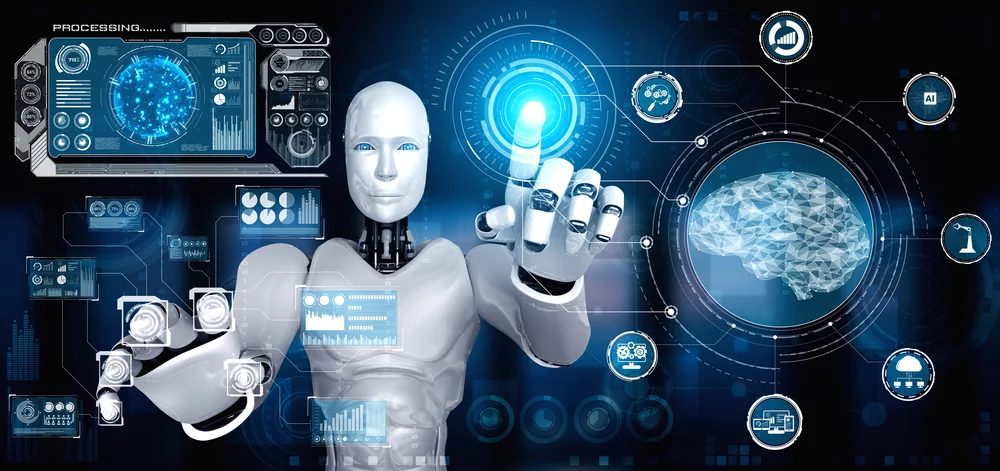 Artificial intelligence and its sub-methods, machine learning (ML) and deep learning (DL), are excellent at recognizing complex patterns in different phenomena. Thanks to pattern detection capabilities, AI powers web search engines, machine translation, computer vision, threat detection, and disease diagnosis (Anonymous, Mar 29, 2021). AI can help businesses increase operational efficiency, reduce costs, and capitalize on growth opportunities (IBM Institute for Value, 2020).
More and more businesses are now using artificial intelligence to improve their operations. According to a January 2021 survey by professional services network KPMG, the COVID-19 pandemic propelled the adoption of AI in many industries (Batley, 2021). AI was used to some extent in 93% of companies in industrial manufacturing, 84% of companies in the financial services sector, and 83% of tech businesses. Compared to 2020, the adoption of AI increased by 20%-37% in a range of industries, like retail or financial services.
In 2022, we anticipate the adoption of AI to increase, and AI itself might become more accessible to businesses than ever before Morgenstern, Feb 18, 2022). But while artificial intelligence can be very beneficial for business uses, it can be equally harmful. Businesses might misuse AI or might be unable to uncover its full potential (Majewski, Jul 22, 2021). A poor understanding of how AI models work and how they should be developed can lead to damaging financial advice, disease misdiagnosis, and other results that can have devastating consequences.
Some teams might also attempt using ML or DL algorithms in applications that could be easily solved with traditional programming methods. In these cases, AI can have very low cost-effectiveness because of the vast effort and hardware required to collect data and train AI models.
Finally, because ML/DL models require enormous amounts of data to train, AI necessitates a responsible approach to data privacy and confidentiality. Equal representation of different groups of people in data is also essential because it can help businesses make their AI models fair and unbiased.
What businesses can do to use AI efficiently and safely
To apply AI correctly, enterprises should strive to do the following:
Recognize when AI is actually necessary or when it is better to stick to non-AI solutions.
Use high-quality data that represents the target phenomenon, and that is free of biases.
Analyze the performance of their AI solutions to make sure that they produce valid, sound results.
Make sure that their AI solutions are transparent and understandable to stakeholders.
Make sure that their AI solutions are secure, fair, compliant with relevant regulations, and respect the privacy of end-users.
Monitor the performance of their AI solutions to detect regression and statistical shifts in real-world data.
So many examples exist of the misuse of AI, that one must seriously contemplate how bias and discrimination can creep into the algorithms (Gbedemah & Meeson-Frizelle, Apr 2022):
"Three commercial applications of AI-driven facial recognition technology were found to perpetuate racial and gender-based discrimination, as shown by Joy Buloamwini, of MIT Media Lab, who revealed the systems had low accuracy in detecting women of colour.
Some Uber drivers were denied access to, and in some cases removed from, the company platform, harming their livelihoods, after algorithmic decision-making systems wrongly removed them because the authentication software failed to detect their faces.
In 2017 it was revealed that Google's search algorithm was generating search results along discriminatory lines, with the algorithmic autofill suggestion for "does Islam…" adding "permit terrorism" to users' searchbars. While recommendations of a Google algorithm are a reflection of historical, social, cultural and technical factors, and although it was clearly not Google's intention to make discriminatory recommendations, producing such harmful content was still a function of the algorithmic system.
Socio-economically discriminating algorithms were found to be used by Italian car insurance companies. A study of the opaque algorithms used to create insurance quotes found that rates varied according to citizenship and birthplace, with a driver born in Ghana being charged as much as €1,000 more than a person with an identical profile born in Milan."
Next steps

The tech challenges that businesses might encounter in the foreseeable future vary from industry to industry, so a fair bit of self-analysis is a must for growth and development. Subsequently, the challenges we listed above can apply to any business that deals with data and digital technologies.
No matter what businesses decide to do, they should remember that proactiveness is the key to business longevity. Companies should not react to threats and challenges as they appear – instead, they should closely monitor industry trends and plan adaptations to them well in advance. Obviously, solving talent shortages or completely eliminating the risk of ransomware attacks is impossible. Still, it is perfectly possible to reduce them to acceptable and reasonable amounts for a given industry. Many of the course delivery platforms have a range of inexpensive courses that could support the enterprise team to prepare for these issues:
References:
Abrams, L. (Nov 8, 2021). MediaMarkt hit by Hive ransomware, initial $240 million ransom. Bleeping Computer LLC. https://www.bleepingcomputer.com/news/security/mediamarkt-hit-by-hive-ransomware-initial-240-million-ransom/
Afshar, V. (Feb 16, 2022). 70% of customer interactions are now digital and most companies are not ready. ZDNet. https://www.zdnet.com/article/70-percent-of-customer-interactions-are-now-digital-and-most-companies-are-not-ready/
Aggarwal, G. (Feb 11, 2021). Seven major obstacles to digital transformations. Forbes Technology Council. https://www.forbes.com/sites/forbestechcouncil/2021/02/11/seven-major-obstacles-to-digital-transformations/?sh=3867a4c44e27
Anant, V., Donchak, L., Kaplan, J., & Soller, H. (Apr 27, 2020). The consumer-data opportunity and the privacy imperative. https://www.mckinsey.com/business-functions/risk-and-resilience/our-insights/the-consumer-data-opportunity-and-the-privacy-imperative
Anonymous. (Feb 10, 2021). 75% of Americans very concerned about online privacy, but most don't take any significant action. SECURITY (BNP Media). https://www.securitymagazine.com/articles/94560-of-americans-very-concerned-about-online-privacy-but-most-dont-take-any-significant-action
Anonymous. (Mar 29, 2021). What is artificial intelligence and how is it used? European Parliament-News. https://www.europarl.europa.eu/news/en/headlines/society/20200827STO85804/what-is-artificial-intelligence-and-how-is-it-used
Auxier, B., Rainie, L., Anderson, M., Perrin, A., Kumar, M., & Turner, E. (Nov 15, 2019). Americans and privacy: Concerned, confused and feeling lack of control over their personal information. Pew Research Center. https://www.pewresearch.org/internet/2019/11/15/americans-and-privacy-concerned-confused-and-feeling-lack-of-control-over-their-personal-information/
Batley, M. M. (2021). AI adoption accelerated during the pandemic but many say it's moving too fast: KPMG survey. KPMG LLP. https://info.kpmg.us/news-perspectives/technology-innovation/thriving-in-an-ai-world/ai-adoption-accelerated-during-pandemic.html
Böringer, J., Dierks, A., Huber, I., & Spillecke, D. (Jan 18, 2022). Insights to impact: Creating and sustaining data-driven commercial growth. McKinsey & Company. https://www.mckinsey.com/business-functions/marketing-and-sales/our-insights/insights-to-impact-creating-and-sustaining-data-driven-commercial-growth
Castrillon, C. (Sep 22, 2021). Why U.S. talent shortages are at a 10-year high. Forbes. https://www.forbes.com/sites/carolinecastrillon/2021/09/22/why-us-talent-shortages-are-at-a-ten-year-high/?sh=563c543379c2
CISA. (Sep 2020). Ransomware guide. Cybersecurity and Infrastructure Security Agency (CISA). https://www.cisa.gov/stopransomware/ransomware-guide
CISA. (Apr 2021). Defending against software supply chain attacks. Cybersecurity and Infrastructure Security Agency (CISA). https://www.cisa.gov/sites/default/files/publications/defending_against_software_supply_chain_attacks_508_1.pdf
Everest Group. (Aug 6, 2018). 78% of enterprises fail to scale and sustain their digital transformation initiatives. Everest Group says 'Old School' operating models are to blame. Everest Group. https://www.everestgrp.com/2018-08-78-enterprises-fail-scale-sustain-digital-transformation-initiatives-everest-group-says-old-school-operating-models-blame-press-release-46192.html/
EY Americas. (May 12, 2021). More than half of employees globally would quit their jobs if not provided post-pandemic flexibility, EY survey finds. Ernst & Young Global Limited. https://www.ey.com/en_us/news/2021/05/more-than-half-of-employees-globally-would-quit-their-jobs-if-not-provided-post-pandemic-flexibility-ey-survey-finds
Fry, R. (Nov 9, 2020). The pace of Boomer retirements has accelerated in the past year. Pew Research. https://www.pewresearch.org/fact-tank/2020/11/09/the-pace-of-boomer-retirements-has-accelerated-in-the-past-year/
Gbedemah, L. & Meeson-Frizelle, S. (Apr 2022). The future of trust in artificial intelligence: Responsibility, understandability and sustainability. Tortoise & Kainos. https://www.kainos.com/globalassets/insights/articles/the-future-of-trust-in-artifical-intelligence.pdf
Hollerith, D. (Apr 4, 2022). Crypto 2022: Hackers have nabbed $1.22 billion already. Yahoo Finance. https://finance.yahoo.com/news/crypto-hackers-stolen-173940395.html
Hughes, O. (Feb 23, 2022). CXO: Tech jobs: When searching for talent, you are focusing on all the wrong things. ZDNet. https://www.zdnet.com/article/tech-jobs-when-searching-for-talent-you-are-probably-focusing-on-all-the-wrong-things/
IBM Institute for Value. (2020). The business value of AI - Peak performance during the pandemic. IBM Corporation. https://www.ibm.com/downloads/cas/ZENVBND4
Imam, F. (Sep 24, 2020). Top 10 security awareness training topics for your employees. Infosec. https://resources.infosecinstitute.com/topic/top-10-security-awareness-training-topics-for-your-employees/
Ingram, D. & Abbruzzese, J. (Mar 29, 2022). Hackers steal more than $600 million from maker of Axie Infinity. NBC News. https://www.nbcnews.com/tech/tech-news/hackers-steal-600-million-maker-axie-infinity-rcna22031
JLL. (2022). Five new employee expectations for the post-COVID life sciences workplace. Jones Lang LaSalle IP, Inc. https://www.us.jll.com/en/views/five-new-employee-expectations-for-the-post-covid-life-sciences-workplace
Kostos, D. (Dec. 7, 2021). Acronis Cyberthreats Report 2022 unveils cyberthreat predictions. Acronis International GmbH. https://www.acronis.com/en-us/blog/posts/acronis-cyberthreats-report-2022-unveils-cyberthreat-predictions/
Kostos, D. (Oct 19, 2021). Acronis Cyber Readiness Report 2021 reveals critical security gaps left by IT leaders. https://www.acronis.com/en-us/blog/posts/acronis-cyber-readiness-report-2021-reveals-critical-security-gaps/
LaBerge, L., O'Toole, C., Schneider, J., & Smaje, K. (Oct 5, 2020). How COVID-19 has pushed companies over the technology tipping point—and transformed business forever. McKinsey & Company. https://www.mckinsey.com/business-functions/strategy-and-corporate-finance/our-insights/how-covid-19-has-pushed-companies-over-the-technology-tipping-point-and-transformed-business-forever
Leprince-Ringuet, D. (Sep 13, 2021). Building the digital workforce: The shortage of tech workers is about to become an even bigger problem for everyone. ZDNet. https://www.zdnet.com/article/the-shortage-of-tech-workers-is-about-to-become-an-even-bigger-problem-for-everyone/
Majewski, S. (Jul 22, 2021). Top 10 challenges companies face during AI adoption. DLabs Sp. z o.o. https://dlabs.ai/blog/top-10-challenges-companies-face-during-ai-adoption/
ManpowerGroup. (2021). Employment outlook survey Q3 2021: Global results. ManpowerGroup. https://go.manpowergroup.com/hubfs/Talent Shortage 2021/MPG_2021_Outlook_Survey-Global.pdf
Morgenstern, Y. (Feb 18, 2022). Predictions: how data and AI will shape business growth in 2022. Forbes Technology Council. https://www.forbes.com/sites/forbestechcouncil/2022/02/18/predictions-how-data-and-ai-will-shape-business-growth-in-2022/?sh=645658c5693b
Mulesoft. (2022). Connectivity benchmark report: Insights from 1,050 IT leaders on the state of digital transformation. Mulesoft. https://www.mulesoft.com/lp/reports/connectivity-benchmark
Osborne, C. (Dec 22, 2021). Ransomware in 2022: We're all screwed. ZDNet. https://www.zdnet.com/article/ransomware-in-2022-were-all-screwed/
Prathap, M. (Dec 29, 2021). Hackers stole over $4 billion in cryptocurrencies this year — Here's a full list of the biggest crypto heists in 2021. Business Insider: India. https://www.businessinsider.in/investment/news/biggest-crypto-hacks-of-2021-over-4-billion-stolen/slidelist/88560280.cms
Rimol, M. (Sep 13, 2021). Gartner Survey reveals talent shortages as biggest barrier to emerging technologies adoption: IT executives cited lack of talent ahead of implementation cost and security risks. Gartner. https://www.gartner.com/en/newsroom/press-releases/2021-09-13-gartner-survey-reveals-talent-shortages-as-biggest-barrier-to-emerging-technologies-adoption
TalentLMS. (Sep 10-12, 2021). Survey: Retaining tech employees in the era of The Great Resignation. Epignosis. https://www.talentlms.com/tech-employees-great-resignation-statistics#quit-job-next-year
Tessian. (2022). Understand the mistakes that compromise your company's security. Tessian. https://www.tessian.com/research/the-psychology-of-human-error/
Tessian. (2020). Why DLP has failed and what the future looks like. Tessian. https://www.tessian.com/research/the-state-of-data-loss-prevention-2020/
Turton, W. & Mehrotra, K. (Jun 4, 2021). Hackers breached Colonial Pipeline using compromised password. Bloomberg. https://www.bloomberg.com/news/articles/2021-06-04/hackers-breached-colonial-pipeline-using-compromised-password